Bruce Campbell News Central
Writer of the upcoming Bruce Campbell movie
My Name Is Bruce
, Mark Verheiden, did a interview with
Comic Book Resources
over the weekend and give us an update on the film. Verhedien said that the rural town-folk in the movie will recognize Bruce as playing "Ash" from the
Evil Dead
movies and not a fictional character from a made up "B" movie. Here is an excerpt of Verheiden's response to the last project he finished:
"
It's called 'My Name is Bruce', starring Bruce Campbell. It's a screwy comedy starring and directed by Bruce. He plays a stuck-up, forgotten B-horror movie actor who gets kidnapped and brought out to this small town of idiots who think he is the embodiment of "Ash" from the "Evil Dead" movies. They want him to kill a very real monster, and he thinks it's all an elaborate birthday gift arranged by his sleazy agent. It was produced by Dark Horse Indie, their lower-budget film division. We shot it in August and it should be coming out later this year."



So Verheiden shuts down the rumors once again that

My Name Is Bruce

will be coming out in February. Looks like we have to wait a little bit longer for the film. Verheiden also goes onto talk about the

Evil Dead

comic that he is working on and his work on

Battlestar Galactica

. You can read the full article here.

Yippee!
Credit for the story goes to:
In an Old Spice commercial?
I just saw the funniest ad... on Comedy Central.
Ted Raimi's name is SCOOTER! How adorable?!
Who's dream is this?
Duane Whitaker's, that's who!
I have Eddie Presley on DVD for sale. It's not from 2004, but from 1992 or thereabouts. I forgot to fix that. Silly re-release dates.
Check it out, won't you?
X-POSTED
Current mood:
hopeful. Joel is so cute.
Bruce Campbell and Quentin Taratino as nurses.
And don't forget those
thanksgiving ecards
I made!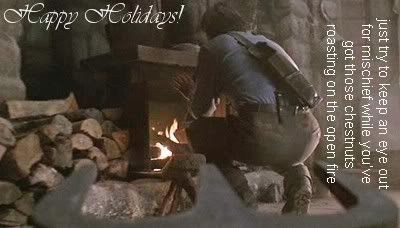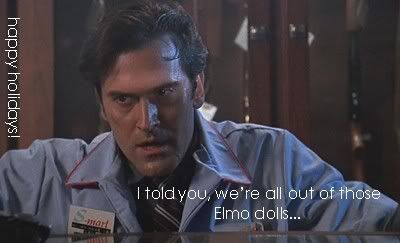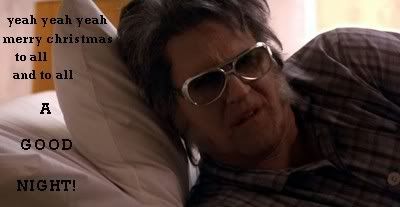 Hi folks! I figured I would make some holiday ecards for you bunch to spread around.
I am selling a few of my Bruce items.
[Chainsaw]
The perfect accessory for an Evil Dead outing!
Now on sale at Spencer's